The Discovery School for Inquiry and Research  P.S. 201Q offers an array of enrichment clusters and resources, which affords students opportunities for self-selected, challenging, real-world learning experiences. Students at P.S. 201Q learn skills that will serve them throughout their lives. Students work cooperatively with our collaborative partnerships to develop authentic products that will enhance their investigations. After school and weekend outings are planned to extend student learning into the community.
Our Focus: Inquiry-Based Learning  P.S. 201Q uses an iquiry-based approach to learning. This approach encourages students to become independent thinkers who ask questions and actively search for answers.  Students develop their understanding with the guidance of their teachers. Inquiry-based learning allows students to take responsibility for their learning by making informed decisions and using creativity.
Admission  Further information about P.S. 201Q Magnet Program can be obtained directly from Joyce Heskial. To ask questions or to set up an appointment, please call: 718-359-0620 ext.3040 or email jheskial@schools.nyc.gov Note: Students do not have to live within the P.S. 201Q assigned zone.
TransportationStudents in Grades 4 and 5 may obtain Metro Cards. Busing is not guaranteed for students in Kindergarten through Grade 3.
---
Uniform Policy  P.S. 201 has a uniform policy.  Students must wear a light blue or gold shirt and navy pants.  Uniforms may be purchased from Cookie's Department Store, located at 166-21 Jamaica Avenue, Jamaica NY.  P.S. 201 logo shirts may be purchased through the P.T.A.
Click Here to download the Uniform Letter and Order Form 
---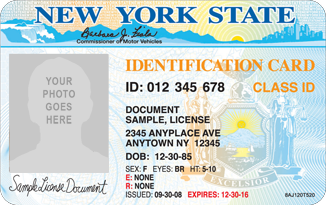 Security Requirements Your child's safety is one of our highest priorities. Please be aware that if you do not have valid New York State picture identification, you will not be allowed to enter the school building.  Valid New York State identification is required every time a person wishes to enter the school building.  Our security agents cannot allow anyone to pass the main entrance without first providing valid New York State picture identification, signing in to the guest book and obtaining a visitor's pass. 
---
Eat Well, Learn Well  It's a proven fact, a full stomach helps children stay alert and focused.  Our school cafeteria serves breakfast and lunch.  Be sure your child arrives at school by 7:45 to take advantage of our nutritous breakfasts.  Click here to check out the school food website and learn more about our cafeteria and the serving times.  Wondering what we are serving?  Click here to access the school food menu.
 Announcing the exciting addition of a Snack Stall in the cafeteria.  Healthy and delicious choices for about $1.00.  Click here to read more about it! 
---